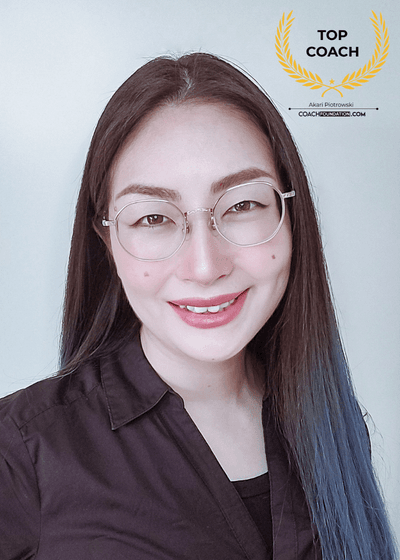 Hi! My name is Akari Piotrowski (Matsuda), founder & owner of this project "Mochifika". I work as a Japanese language teacher & coach, web/graphic designer, and content creator. I'm here to help your Japanese language learning. I have a high passion for teaching&learning languages. My class is completely different from school. I'll guide students to take the nervousness out of the new language, and speak with confidence!
My professional background and certificates
Sapporo City University (Bachelor of Design)
Seisa University (Japanese language education & Intercultural Communication with distinction)
120 hour TESOL Certification
Certification of Teaching Japanese as a foreign language (The World Japanese Language Centre)
Teacher Training (QLS Level 3)
Japanese tea Specialist (JAFA)
Barista Skills Foundation (SCA)
Speech & Language Specialist
HTML5 Professional Certification Level.1
Certified General Travel Services Manager
Are you excited to start the new language journey? Let's begin!
As an expert in teaching Japanese as a foreign language, I firmly believe in the efficacy of the communicative approach and adhere to the guidelines of the CEFR (Common European Framework of Reference for Languages).
The communicative approach, endorsed by the international academic community of language pedagogy, aims to assist students in achieving their practical language goals, be it traveling to Japan or communicating with business partners.
Unfortunately, many language schools and universities still employ traditional teaching methods that focus on grammar and translation, leaving students to passively absorb knowledge from their teachers and complete tedious tasks that bear no connection to the real world.
In contrast, the communicative approach places the student at the forefront of the learning process, encouraging active discovery of the new language in collaboration with peers and tangible goal attainment through communication.
As a result, our online Japanese lessons are fun and effective!
This will help you quickly develop your skills and don't lose motivation.
My foreign language life has started when I was 3 years old. The experience at that time has always been the driving force behind my teaching: We have fun and we learn!
Learning languages has always been interesting to me and I have made new discoveries. And when I traveled to various European countries as a backpacker in 2015, I realized the importance of language learning again … Communication!
At that moment, I was learning Spanish and Italian, which could be said to have changed my life.
I started to help learning the Japanese language as a volunteer for tourists and language exchanges from 2016. Around the same time, I became absorbed in learning Italian, and started learning Arabic and German. (And now I'm learning Polish and Swedish.)
Since 2020, I've been teaching & coaching this language to more than 80 students around the world from level 0 to advanced level.
I create lesson plans tailored to each student's goals, turning my thoughts to them, and standing with their issues.
My class is very interactive. I give students confidence in their speaking skills and praise their effort in learning. When students make mistakes, I'll fix and give them hints to think in a way that's easy to understand.
Yes, you'll be able to speak even from level 0!
Are you ready to start?
Enjoy a fun and beneficial time with me and a coffee or tea, just like you would with your friends!

I love film! When I was a student, I watched films at the cinema at least 4 days a week.
I am also a filmmaker, composer and photographer. I've been continuing to make experimental art works.
I like Italian coffee and cappuccino a lot!
I respect 4 "David": David Lynch, David Cronenberg, David Fincher, David Bowie
I love also music! I love metal & experimental music much but I play the classical piano too!
I've been taking Urbex (urban exploration) photography for more than 6 years
Currently, I speak Japanese, English, Italian, Polish, Swedish, German, and Spanish, but I also want to learn more languages. For example, Icelandic, Norwegian, Hungarian, Arabic, and more!
When I see & meet animals, I'm so happy!
Maybe as you noticed, I love Japanese sweets such as mochi, manjū, yōkan, dorayaki, dango e.t.c. + drinking matcha / green tea / coffee with them! Mmm!!