My "language school era" in Japan
When I was a kid (I still feel like a kid myself! haha), I didn't have the Internet and there weren't many language classes.
When I became a high school student or university student, I felt that the number of English classes has increased dramatically in Japan.
I started studying Spanish as a hobby when I was a university student, but at that moment I spent a lot of money on filmmaking and music produces and I didn't have any money to go to school, so I used a free app called Duolingo.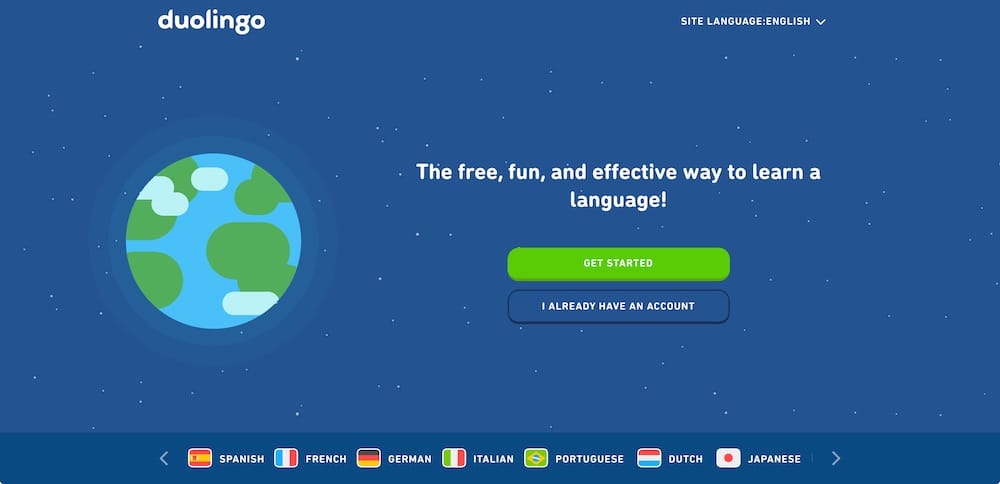 Since I started to work full-time, I had more money to spare, so I thought I should go to a language school, but I was stunned by the small number…! In particular, there were only 2 language schools that had both Spanish and Italian classes, even in the center of the city.
Although it was one of the few schools, I decided to go to a language school that is close to the station and reasonably priced.
However, due to my works, it became difficult to make regular schedules, so I decided to stop going to that language school. (I was sad because there were events such as parties, which reminded me of the English language kindergarten where I used to go on weekends when I was a kid …) Furthermore, sadly, that language school was closed a year later.
It was difficult to find a school when it came to "non-English & multilingual" for me
After that, I continued to search for a language school that fits me, but I couldn't find one that met the conditions.
The reasons were:
The day and time are fixed
The price is ridiculously high…!
There is only one teacher for each language (It's hard to believe but it was true)
Apparently & very unfortunately Italian wasn't very popular in my area … I could't find it at all
I couldn't find Arabic classes neither at all (I was studying Arabic at the time)
Although, of course, I didn't stop studying, and I continued to study on the BBC site and apps such as Duolingo and Memrise. However, I spent every day thinking that something wasn't enough.

Well, to be honest, it was clear what was missing. It was COMMUNICATION with people using that language.
I had a high level of internet search skills because of my work (lol), so I checked the online class because schools & classes weren't nearby. Maybe I looked it up in the English language like "Spanish Italian Arabic Online".
I couldn't find it at all when I looked it up in Japanese, but when I looked it up in English, wow, I found a lot!
This is where the road to my online lessons began.
Encounter with italki
If I think about it now, I started using Skype in earnest because of italki.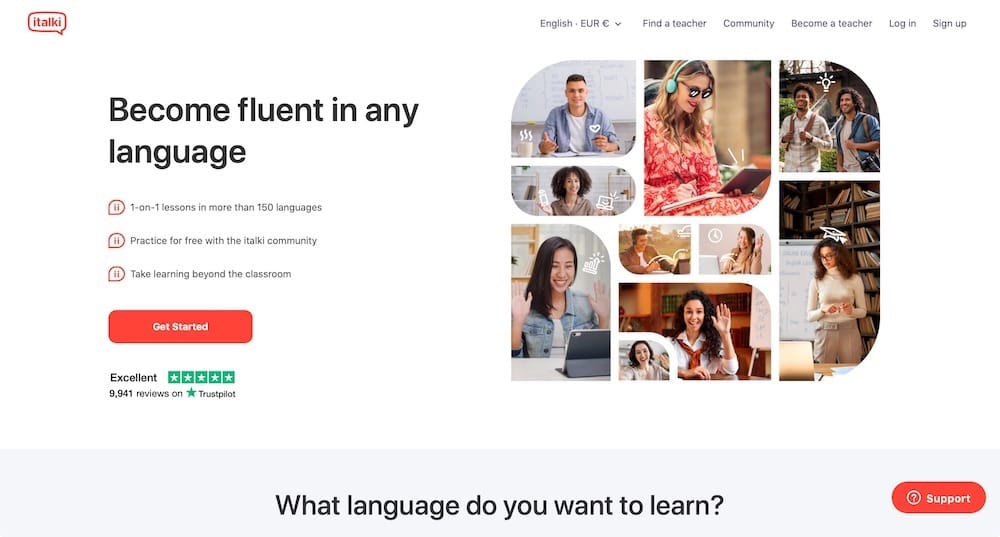 italki is commonly referred to as "language learning SNS", I registered said "hmm… let's try" for online lessons and language learning records, rather than SNS. It was about 6 years ago.
Rather than online, I was studying almost alone until then (I also used a language exchange app, but I only exchanged messages), so I was so happy to be able to have a conversation even though my language level was low.
I don't hate language schools, but now I definitely recommend online private lessons, especially italki.
The reasons are as follows:
You can take lessons according to

YOUR schedule

There are

teachers all over the world

so you can find teachers who suit you
Students can choose between individual payments and package payments
Lesson fee is

cheaper

than mostly private lessons at a language school
You can take lessons in

languages from all over

the north, south, east and west countries, not just major languages [Important!]
It's not necessary to buy the textbooks used in the lessons yourself *depends on teachers
It's a private lesson so

you can talk a lot

Lessons are at home, so

you can save the time

Depending on the teacher, but you can choose the length of:

30 minutes, 45 minutes, 60 minutes
By the way, I myself teach Japanese using this italki platform since 2020.
Summary
For these reasons, I recommend online private lessons.
I hope that "Online Private Lessons" will be added to one of your language learning options!